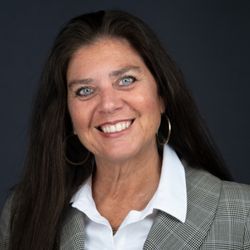 Principal
Co-Owner/Partner - Manager, Land and Acquisitions
Stacey S. Frederick is a Principal of Shelf Energy, LLC. Mrs. Frederick is an Experienced Oil and Gas Professional with knowledge in both the Onshore and Offshore Regions. Prior to joining Shelf Energy, LLC in 2009, Mrs. Frederick served as District Manager of Outside Operated Properties, Acquisitions Manager, Exploration Manager and Manager-Special Projects for Stone Energy Corporation. She also worked with Unocal Corporation as an Area Land Manager for South Louisiana and Senior Landman- Onshore Louisiana and Central Gulf of Mexico. Mrs. Frederick has worked in the Oil and Gas Industry since 1988 and has extensive experience in Asset Management, Acquisitions, Land Management, Business Development, Negotiations, Contracts, Project and Operations Management.

Mrs. Frederick holds a Bachelor of Science in Business Administration majoring in Petroleum Land Management from the University of Southwestern Louisiana- USL (now the ULL- the University of Louisiana at Lafayette). She holds an Executive Master of Business Administration (EMBA) from Louisiana State University (LSU). Mrs. Frederick is also a Licensed Notary Public.

Mrs. Frederick is a Certified Professional Landman (CPL) and belongs to a variety of professional organizations including the American Association of Professional Landmen (AAPL), the Lafayette Association of Professional Landmen (LAPL), the Houston Association of Professional Landmen (HAPL), the Professional Landman's Association of New Orleans (PLANO), IPAA (Independent Petroleum Association of America) and LOGA (Louisiana Oil and Gas Association)- Currently serving on the LOGA Legislative Action Committee. She also serves at times as an Eucharistic Minister at St. Joseph's Catholic Church in Milton, Louisiana.